Skin reactions to allergens from processionary caterpillars (genus Thaumetopoea)
Keywords:
Thaumetopoea pityocampa, Thaumetopoea processionea, Thaumetopoea solitaria, IgE-mediated allergy, skin prick tests
Abstract
Background: Moths of the genus Thaumetopoea are widespread pests in the coniferous and deciduous forests in Bulgaria. Contact with the caterpillars, larval form of different Thaumetopoea species, causes a series of complaints in humans: mainly contact dermatitis (erucism), but also IgE-mediated allergic reactions.
The aim of the present pilot study is to investigate the skin reaction after prick tests with allergens from different Thaumetopoea species in a group of people who have frequent contacts with the processionary caterpillars.
Material and methods: A group of 42 subjects were surveyed - 37 men and 5 women between the ages of 18 and 87. Specific sensitization to caterpillars of three Thaumetopoea species: Thaumetopoea pityocampa (pine processionary); Thaumetopoea processionea (oak processionary) and Thaumetopoea solitaria (pistachio processionary) was assessed by allergy skin prick tests (SPT) with specially designed caterpillar allergens.
Results: Positive allergy skin tests to one or more caterpillar's allergens were measured in 18 (43%) participants. A simultaneous test with the three allergens from the different Thaumetopoea species showed that in 5 (31%) of the cases, skin hypersensitivity only to allergen from T. pityocampa was present. Monosensitization to T. processionea observed in 2 (12%). The rest 9 (57%) participants with positive skin test show different profiles of polysensitization to Thaumetopoea allergens under study.
Conclusions: The evaluation of skin reactivity after SPT with different caterpillar's allergens outlined the important role of processionary allergens, especially this from T. pityocampa, in the development of IgE-mediated allergic complaints in different groups of forestry professionals. In view of these results, it seems that IgE-mediated hypersensitivity allergic reactions to Thaumetopoea caterpillars are at least as important as those with no allergic mechanism.
References
Mirchev P, Tsankov G, Balov G. Factors influencing on changes in the distribution and economic importance of the pine processionary moth (Thaumetopoea pityocampa Den & Schiff) in Bulgaria. Forest science. 2000; No 2/3: 25-24.
Rodriguez-Mahillo AI, Gonzalez-Muoz M, Vega JM, Lopez JA, Yart A, Kerdelhué C et al. Setae from the pine processionary moth (Thaumetopoea pityocampa). Contact dermatitis. 2012; 67 (6): 367-374.
Portero A, Carreño E, Galarreta D, Herreras JM. Corneal inflammation from pine processionary caterpillar hairs. Cornea. 2013; 32(2): 161-164.
Lamy M, Pastureaud MH, Novak F, Ducombs G, Vincendeau P, Maleville J. et al.: Thaumetopoein: an urticating protein from the hairs and integument of the pine processionary caterpillar (Thaumetopoea pityocampa Schiff.). Toxicon. 1986; 24 (4): 347-356.
Aparicioa VF, Remón LZ, Molero IM, Lebrero EL, Mazuecos JB, Bartolome B. Allergy to pine processionary caterpillar (Thaumetopoea pityocampa) in children. Allergol Immunopathol. 2006; 34(2): 59-63.
Vega JM, Moneo I, Armentia A, López-Rico R, Curiel G, Bartolomé B et al. Anaphylaxis to a pine caterpillar. Allergy. 1997; 52(12): 1244–1245.
Aparicioa VF, Fernández M de B, Sotés MR, Paredes AR, Molero MIM., Remónd LZ et al. Non-occupational allergy caused by the pine processionary caterpillar (Thaumetopoea pityocampa). Allergol Immunopathol. 2004; 32(2): 69-75.
Mirchev P, Georgiev G, Matova M. Prerequisites for expansion of pine processionary moth Thaumetopoea pityocampa (Den. & Schiff.) in Bulgaria. Journal of Balkan Ecology. 2011; vol. 14, 2, 117-130.
Werno J, Lamy M, Vincendau P. Caterpillar hairs as allergens. Lancet. 1993; 342: 936–937.
Moneo I, Vega JM, Caballero ML, Vega J, Alday E. Isolation and characterization of Tha p1, a major allergen from the pine processionary caterpillar Thaumetopoea pityocampa. Allergy. 2003; 58: 34–37.
Vega JM, Moneo I, Armentia A, Fernandez A, Vega J, de la Fuente R et al. Allergy to the pine processionary caterpillar (Thaumetopoea pityocampa). Clin Exp Allergy. 1999; 29: 1418-1423.
Vega JM, Moneo I, Ortiz JC, Palla PS, Sanchis ME, Vega J et al. Prevalence of cutaneous reactions to pine processionary moth (Thaumetopoea pityocampa) in an adult population. Contact Dermatitis. 2011; 64: 220-228.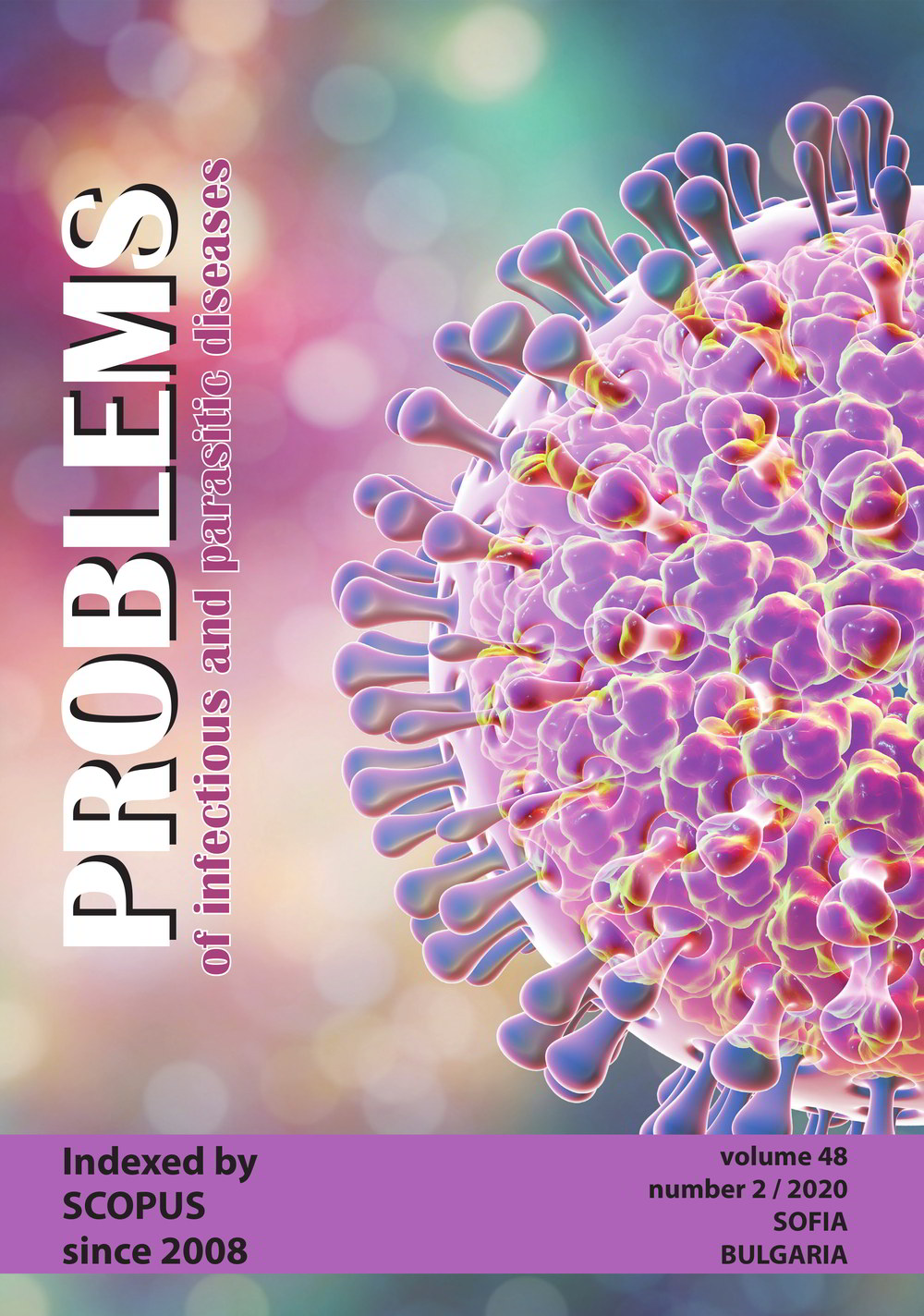 Downloads
How to Cite
Nikolov, G., Kandova, Y., Petrunov, B., Mirchev, P., & Georgiev, G. (2020). Skin reactions to allergens from processionary caterpillars (genus Thaumetopoea). PROBLEMS of Infectious and Parasitic Diseases, 48(2), 15–20. Retrieved from https://pipd.ncipd.org/index.php/pipd/article/view/48-2-3_skin_reactions_to_allergens
License