A CASE OF VIBRIO VULNIFICUS INFECTION IN A DIABETES PATIENT WITH FATAL OUTCOME
Abstract
Aim. The aim of this report is to present the case of a 44-year-old male tourist from Belgium with type 1 diabetes who developed necrotizing fasciitis and sepsis caused by Vibrio vulnificus during his stay at the Bulgarian Black Sea Coast.
Material and methods. Data was collected from the patient's examination records. V. vulnificus was isolated by culture on blood agar and identified with biochemical tests.
Results. During the initial hospitalisation the patient left the clinic without leave and returned 24 hours later. He was surgically treated and supported with intensive care. However, the patient developed severe sepsis which resulted in fatal outcome.
Conclusion. It is important to highlight the need for sufficient awareness among patients with diabetes and other serious chronic diseases of the potential threat posed by V. vulnificus infections.
References
Diaz JH. Skin and Soft Tissue Infections Following Marine Injuries and Exposures in Travelers. J Travel Med. 2014; 21(3):207-213.
Baker-Austin C, Oliver JD, Alam M, Ali A, Waldor MK, Qadri F, et al. Vibrio spp. infections. Nat Rev Dis Primers. 2018; 4(1):8.
Kim GW, Park HJ, Kim HS, Kim SH, Ko HC, Kim MB, et al. Bullae and sweat gland necrosis in the differential diagnosis for Vibrio vulnificus infection in an alcoholic patient. J Korean Med Sci. 2011; 26(3):450-453.
Dieng MT, Niang SO, Ly F, Bathily T, Ndiaye B. Necrotizing dermatitis due to Vibrio vulnificus. Ann Dermatol Venereol. 2001; 128(5):653-655.
Kuo YL, Shieh SJ, Chiu HY, Lee JW. Necrotizing fasciitis caused by Vibrio vulnificus: epidemiology, clinical findings, treatment and prevention. Eur J Clin Microbiol Infect Dis. 2007; 26(11):785-792.
Sheer AJ, Kline KP, Lo MC. From Sea to Bloodstream: Vibrio vulnificus Sepsis. Am J Med. 2017; 130(10):1167-1169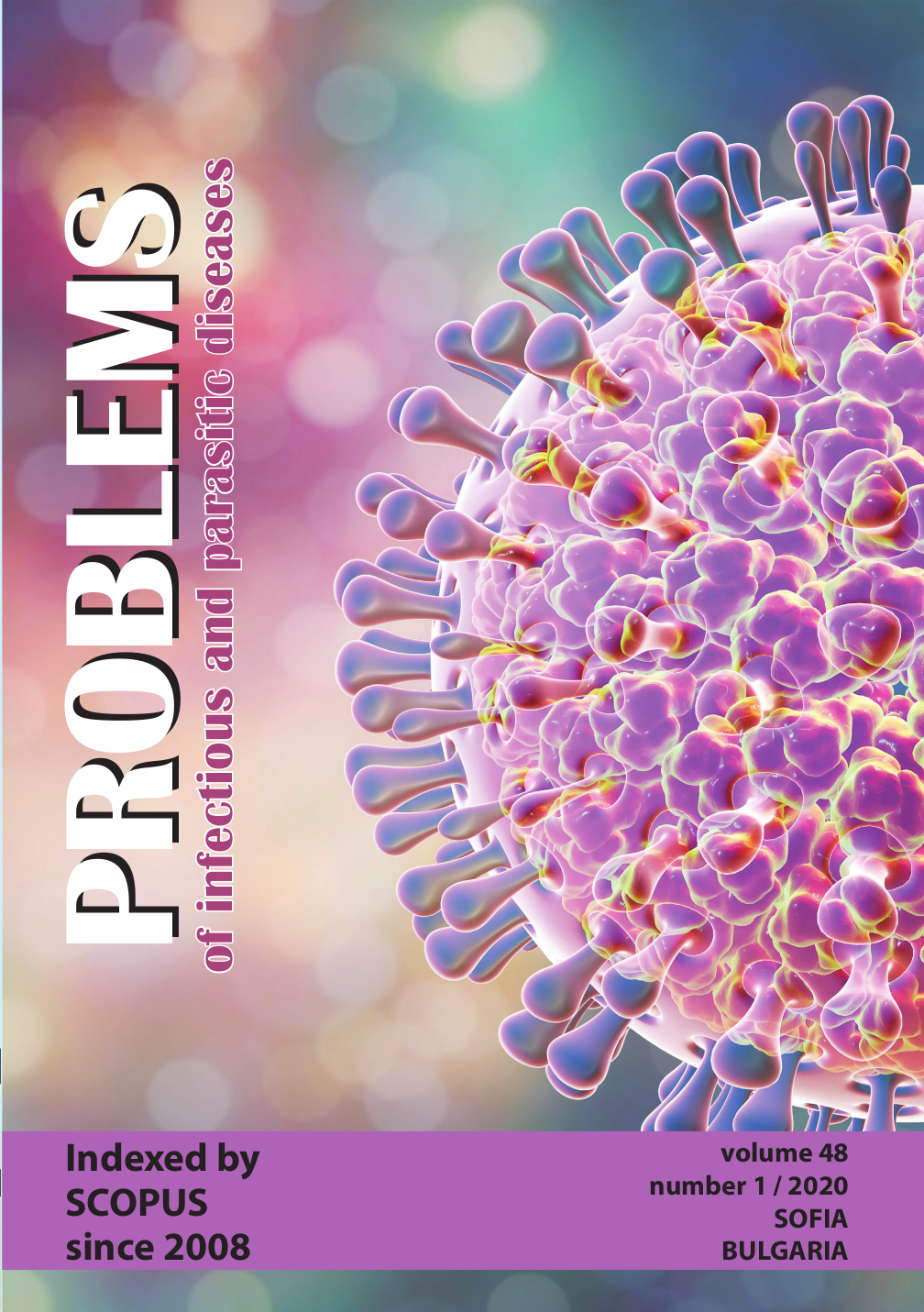 Downloads
How to Cite
Pavlova, M., Tsankova, K., Nenova, R., Tomova, I., Velev, V., Shishkov, S., & Kantardjiev, T. (2020). A CASE OF VIBRIO VULNIFICUS INFECTION IN A DIABETES PATIENT WITH FATAL OUTCOME. PROBLEMS of Infectious and Parasitic Diseases, 48(1), 45–46. https://doi.org/10.58395/pipd.v48i1.33
License